£6.45
250 g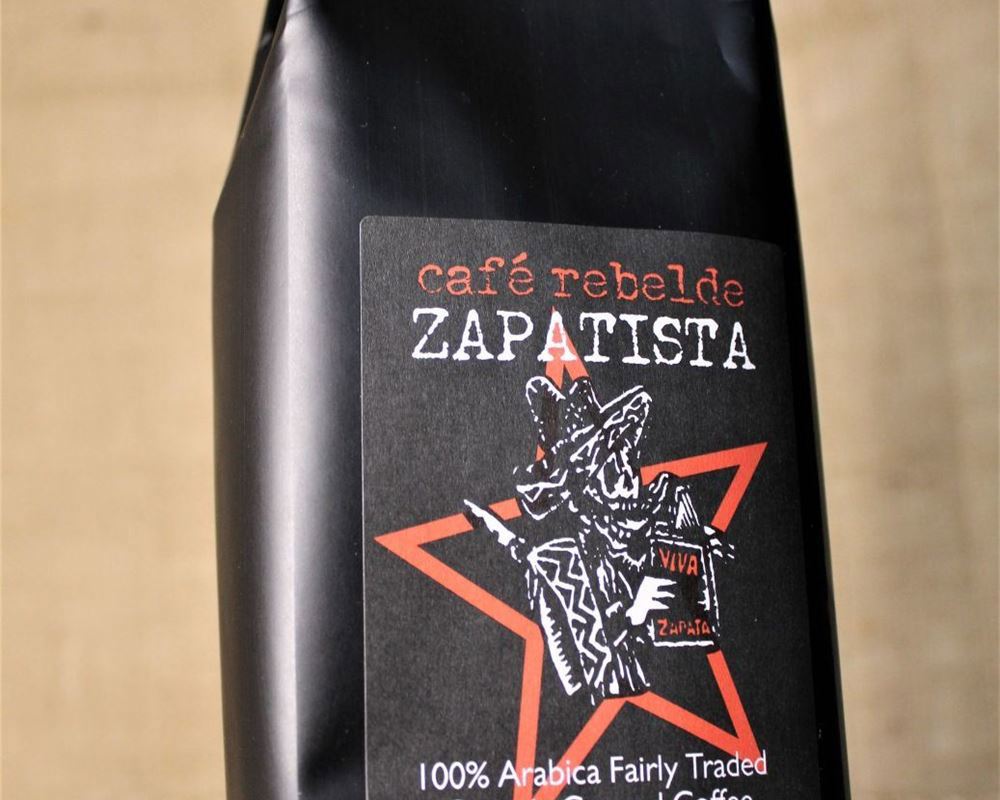 A blend of coffee grown by the women and men of Mexican and Colombian Co-operatives.
This coffee has the colour of the earth, a rich uncontaminated earth, cultivated for millenia by natural methods by the Indios Maya.
An earth, which the large estate owners and the multinationals, with the support of governments, want to take advantage of, by imposing unjust prices.
The EZLN fight for the Indios' independence. Many small producers have organised themselves into co-operatives, in order to defend livelihoods, communities and to sell their Cafe Rebelde Zapatista Coffee.
By drinking this coffee you are directly supporting the zapatistas struggle.
The farmers who have grown this coffee receive a predeterminded price. For every 1kg of coffee sold 40p is donated back to the Zapatista communities to fund basic infrastructure.
This coffee is grown by co-op farmers including Yachil Zojobal Chulchan.
Certified by DE-OKO-039