£6.75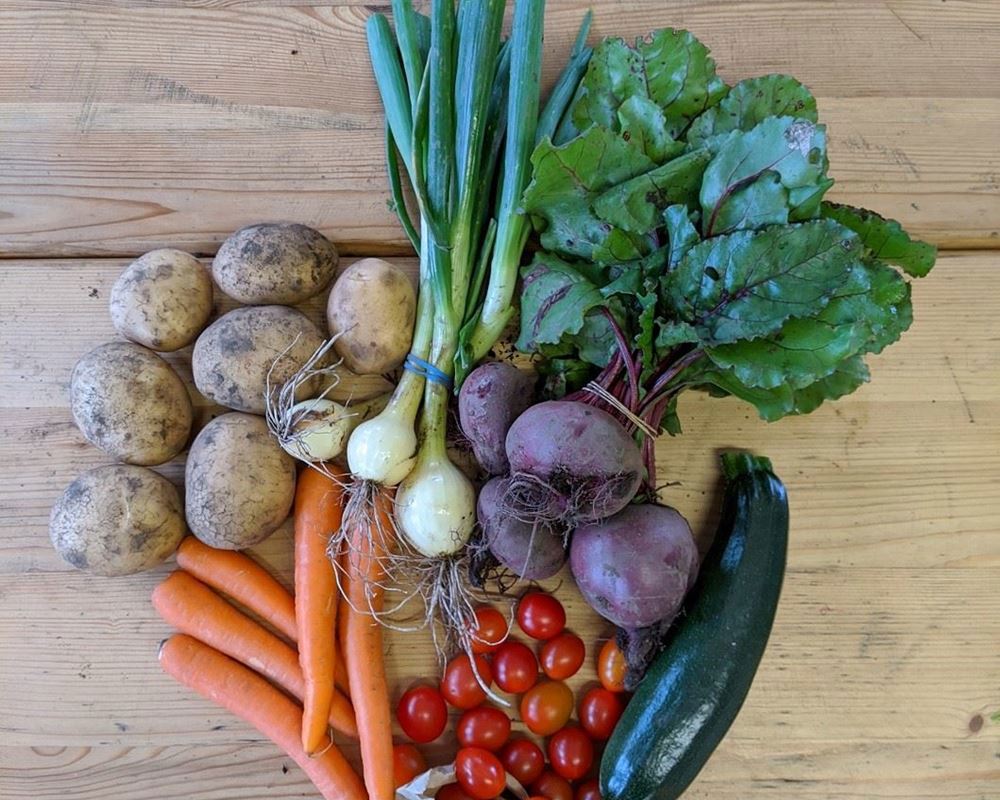 Always Organic. Filled with seasonal, organic produce, all grown as locally as possible.
Our Original Veg Boxes contain a portion of potatoes, carrots, onions and a number of other varieties changing with the season.
Don't want potatoes? Select our No Potatoes Boxes.
Small boxes are suitable for 1-2 people. Up to Ex Large for 4 or more people.
*Our Salad box is seasonal and contains up to 8 varieties of organic salad items!*