£17.20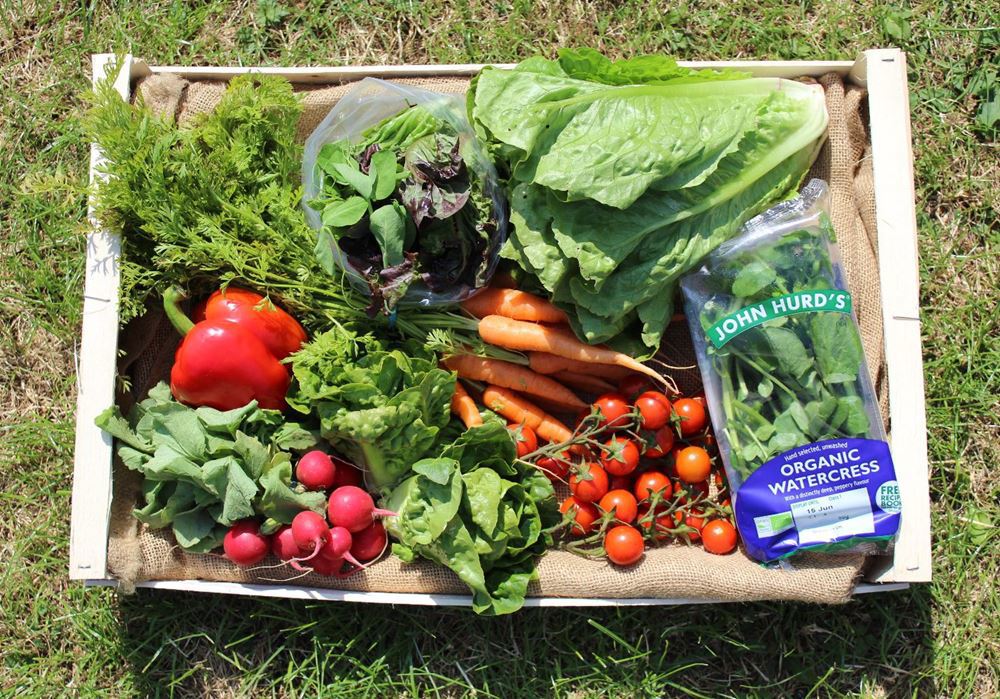 Usually 8 varieties depending on availability. Always Organic.
The Regather Salad Box is filled with seasonal, Organic salad vegetables (veg you can eat raw or you could eat in salads). This box will including a selection of salad veg like leafy veg (salad, spinach, lettuce, kale, chard), tomatoes, avocados, cucumbers, carrots and beetroots for grating, radishes, spring onions, courgettes, pepper, etc
Note that this box cannot come plastic free because of the salad produce that is packed in plastic for freshness.
We will aim for the content of this box to be grown as locally as possible, but in the hungry gap, a lot of the produce will come from Europe as UK salad veg isn't ready to harvest.
Recommended for 2-4 people